The Project Horizon2020 BonsAPPs launched a new call for reusable, safe and reliable AI solutions capable of revolutionising European communication networks, in order to help European SMEs in their digitisation process through the platform "Bonseyes Marketplace".
The call is aimed at 30 talents in the field of AI to develop, integrate and apply an Ai@edge solution, through the use of the tools and services of the Bonseyes Marketplace, to solve one of the 10 challenges proposed in the following areas:
• Robotics
• Manufacturing industry
• Motor vehicle industry
• Health and safety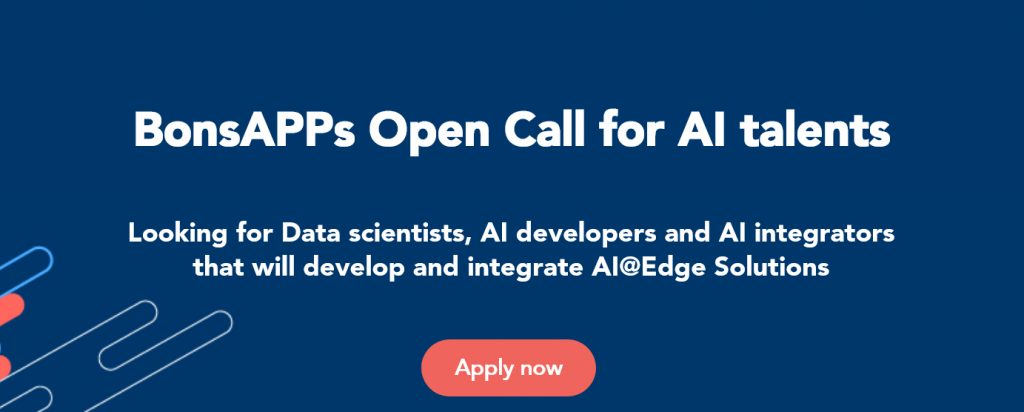 Who can participate?

The beneficiaries of the call are entrepreneurs, doctoral researchers (alone or in teams of up to 5 people), SMEs, Mid Cap and research and technology organizations.

How much is the funding?

You can receive up to €70,000 for the development of an Ai@edge solution and up to €10,000 to access the HPC Cloud infrastructure.

What other opportunities are offered?

The winners will become certified users of the Bonseyes Marketplace Platform, thus being able to obtain rights to reuse and market AI solutions.
They will also receive support to define the business strategy from some mentors.

When is the deadline?

The deadline for submitting applications is 28 October 2021.
Click the link to know more.