The Artificial Intelligence and Robotics Course for Industry 4.0, organized by the University of Padua and managed by Unismart – Fondazione Università di Padova, is starting.
The course is divided into three meetings, with the Scientific Direction of Prof. Emanuele Menegatti – Head of Intelligent Autonomous Systems Laboratory (IAS-Lab) of the Department of Information Engineering.
The aim is to train companies on the most advanced technologies in the field of "Artificial Intelligence and Robotics", creating a dialogue between the University and local businesses.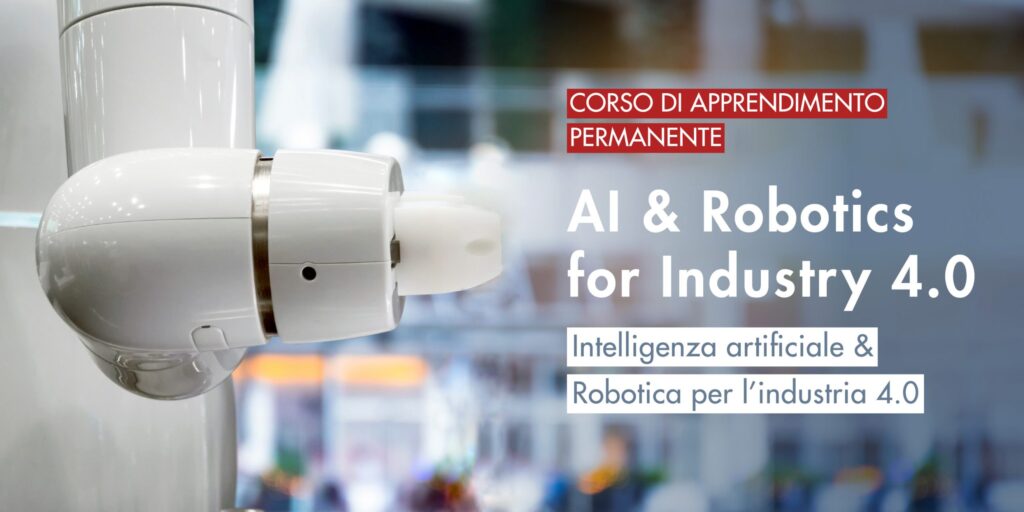 As reported in the article of Sole 24 Ore «Artificial Intelligence and Robotics have the possibility to radically transform services and production processes – says Emanuele Menegatti, professor of Autonomous Robotics at the University of Padua and scientific director of the course -. Transferring the results of academic research to companies has already shown to be able to create new products and services. Furthermore, this is now also feasible in companies that until a few years ago were excluded for economic size or internal structure».
The University of Padua, a member of the IMPROVENET Regional Innovation Network, is also a partner of the National PhD in Artificial Intelligence for Industry 4.0.
For full course information, visit the UNISMART.